Ideas and relationships flourish better in person than online.
Post-Covid, it is tantamount for the modern employer to re-engage employees and keep them motivated to go to the office.
Art makes the workplace brighter, and allows the mind to be stimulated and relaxed at the same time.
The workplace becomes a more pleasant place to be when one adds the vibrancy of art.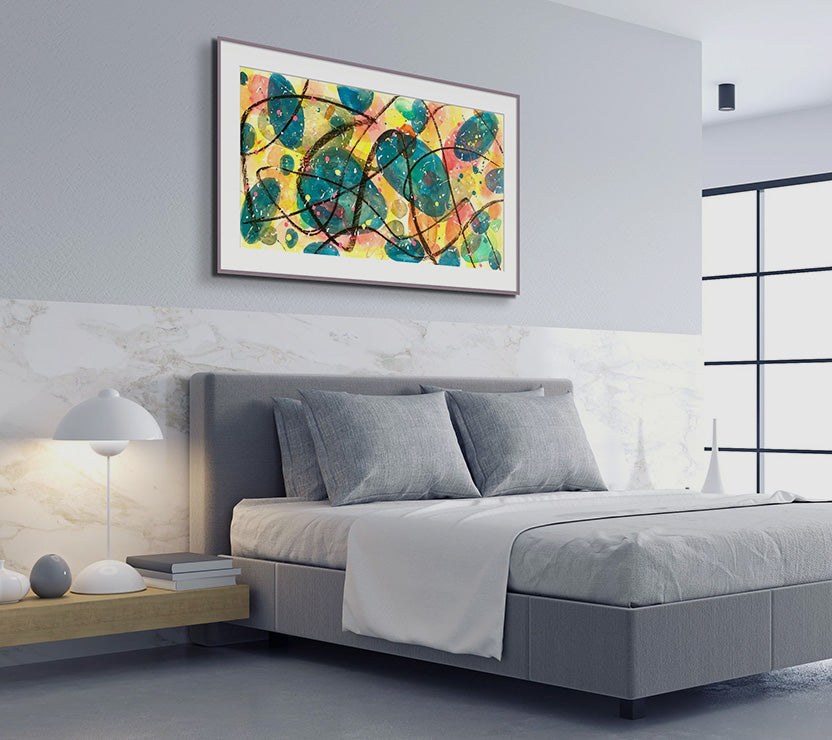 People notice the quality of the decor in their workspace.
Low-end works tend to stay on the walls for years with little rotation, creating a stale environment. From an aesthetic point of view, it is better to rent higher end art which you can rotate over time.